...
It is divided into four parts: Karma History, Karma Ranking, Medals, Badges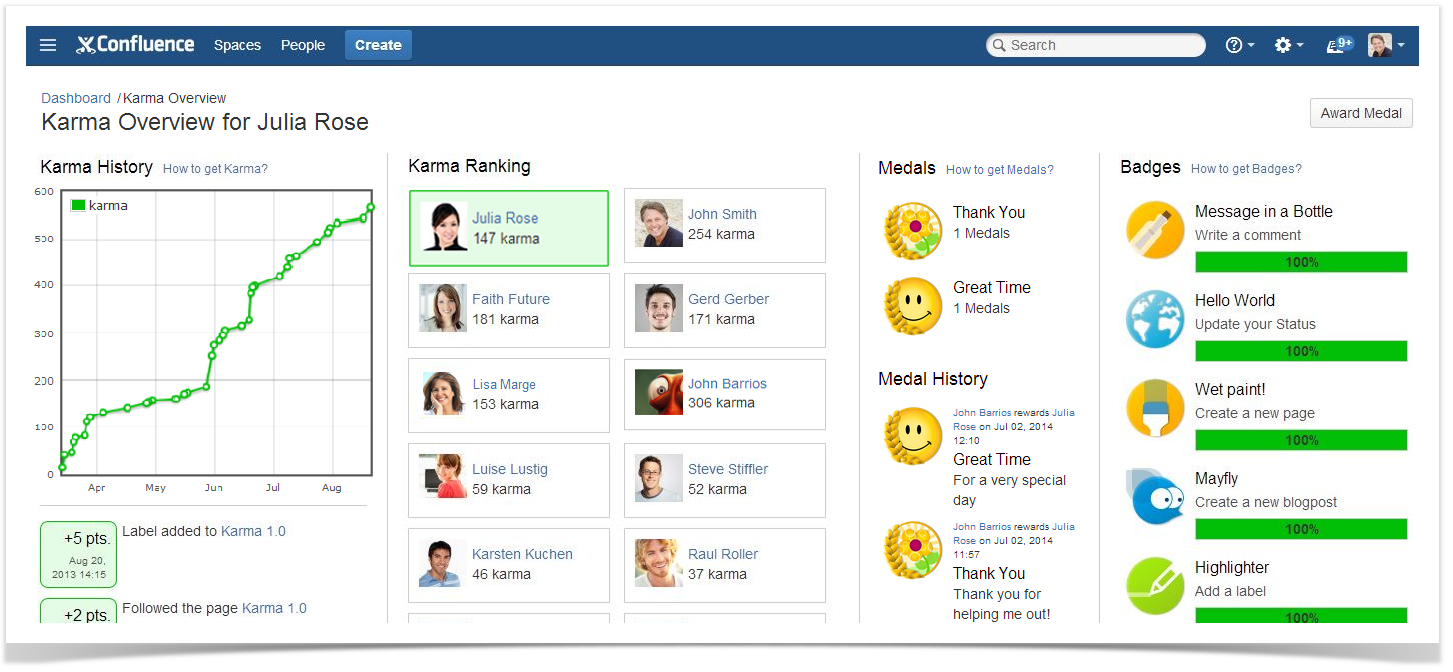 Image Removed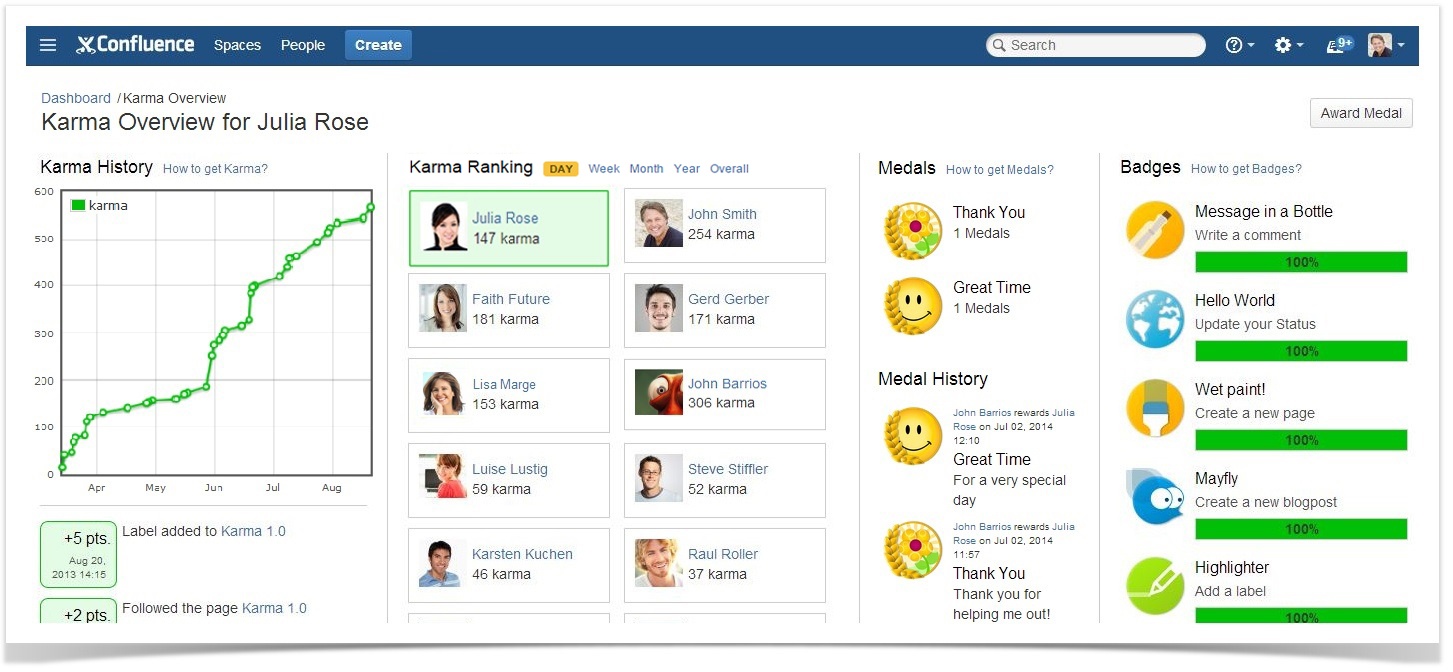 Image Added
Section
Column
Karma History
The Karma History consist of a graph which shows your current Karma progress and the last 20 Karma Point events listed below. This graph will be updated once a day. In the list you can see, what you did for your Karma. When you have been awarded a medal, additionally the text, why you were such a good guy, is shown. The top right link on this column leads to a dialogue that shows all actions which you can get karma for.
Column
Karma Ranking
Karma Ranking lists all users which already gained Karma sorted descending by their Karma Points. The currently selected user is highlighted in green and therefore it is easy to find the current ranking. This allows you to immediately see how many points you still need to surpass your team colleagues. When you click on the profile of a colleague, you will come to their Karma Overview.
Column
Medals
In this area you can see, which Medal the Karma User was awarded yet and how often. The top right link will give you an overview on all available badges. Futhermore, there is a "Medal History" that shows the last 20 awarded medals for that user.
Column
Badges
The last column shows the current status of the Karma Users badges: achieved ones and in progress. The top right link on this column leads to a dialogue with all available badges.
...